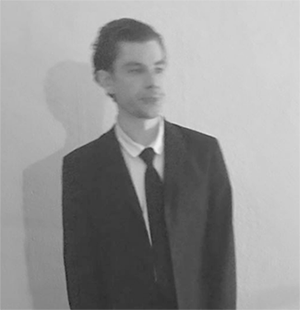 "I am outside in a very open field,
something like theology or a field of grass."


Professional Information:

Weldon's writings have been published in various capacities by Flash Art, Biennale de l'Image en Mouvement Genève; the Guelph University MFA program; commissioned for exhibitions at Pace Gallery London, Peres Projects, Berlin; the PlugIn ICA, Winnipeg; Confederation Centre Art Gallery, Charlottetown, among others. Weldon has presented at the Dalhousie School of Architecture, graduate programs at York University, the Nova Scotia College of Art and Design and others, his paintings have been exhibited in exhibitions at the National Gallery of Canada in Ottawa, Georgia Scherman Projects, Toronto; Owens Art Gallery, Sackville; he was shortlisted for the RBC painting Competition; and has had one-person exhibitions at most artist-run centers east of Montreal.

Aaron Weldon studied at the Nova Scotia College of Art and Design and the School of the Art Institute of Chicago. He lives in Berlin, Germany.